Net Speed Meter?
A desktop meter that reveals the download and the upload speed of your Internet connection in real time, also running in the system tray Windows does not feature an integrated tool for monitoring the upload and the download speeds of your Internet connection. This is the reason why many developers created simple yet handy software utilities designed to help you keep an eye on such important network-related parameters. One example is Net Speed Meter.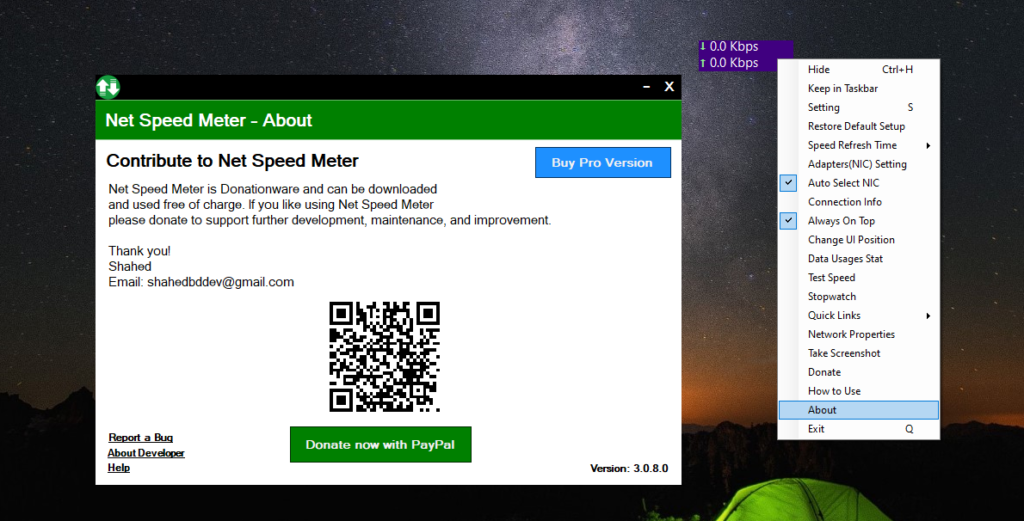 This particular application is one of those tiny software programs that fulfill a simple task but can prove quite useful. Once you run it, a small meter is shown on your desktop, similar to what were once the Windows gadgets.
Runs in the system tray as well 
The first instinct is to right-click and double-click on the meter to see if any menu pops up. Actually, you will be surprised to see that the meter simply disappears. If you navigate to the system tray, you will notice that Net Speed Meter's icon is also there. The application runs in the background and gets minimized when double-clicking it. To get the meter back on the desktop, you simply have to double-click the tray icon or choose to maximize it from the context menu.
Another consequence of a double-click on the meter is that the current download or the upload speed is copied to the clipboard automatically, so you can easily paste it anywhere you need to.
Alter the meter's appearance with ease 
The right-click menu in the system tray enables you to access the application's settings and customize its behavior. There are just a few things to deal with here. For instance, you can change the speed unit from bits per second  to bytes per second. Additionally, the appearance of the meter, which is black by default, can be altered from the Settings window. The font and the text size can also be changed.
Net Speed Meter can be configured to start with Windows, so that you don't start it manually each time you open your computer.
Monitor the upload and the download speeds 
Net Speed Meter displays information regarding the Internet connection speed in plain sight, on your desktop. The meter is set to stay on top of all the other opened windows so that you don't lose sight of the upload and download speeds.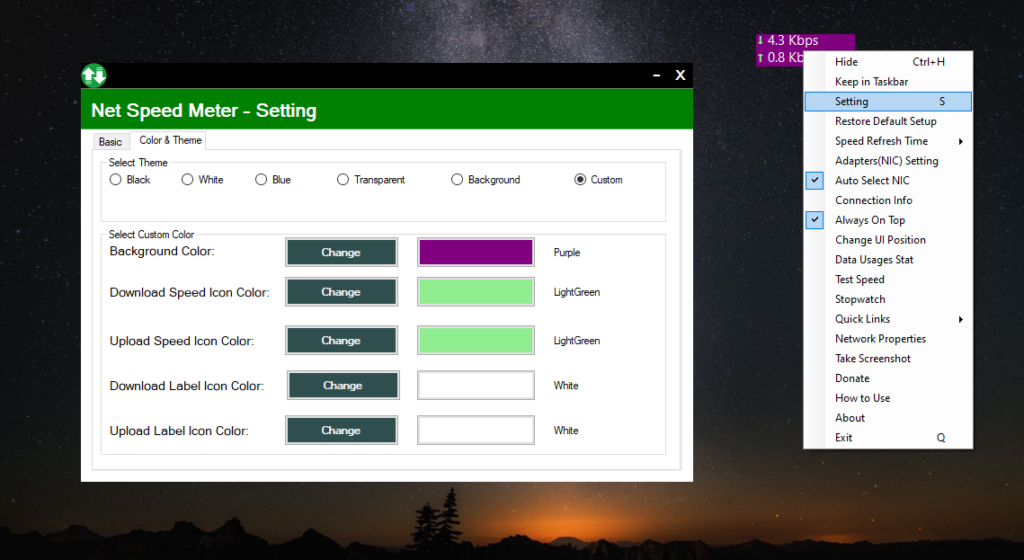 Contact:
  R M Shahidul Islam Shahed
  Cell: +8801674411603
  WhatsApp: 8801674411603
  Telegram: shahed71bd
  Skype: shahedatomap
  Email: shahedbddev@gmail.com
  Youtube